Internship at the Florence Griswold Museum, Summer 2022
"This past summer, I had the privilege to work as a Curatorial Intern for Associate Curator Jennifer Stettler Parsons at the Florence Griswold Museum in Old Lyme, CT. Since I aspire to be a curator at an art museum when I enter the professional world, working in the Curatorial Department at the FloGris truly gave me a well-rounded, fully immersive opportunity in all aspects of the career. I wanted to work at the Florence Griswold Museum because growing up it had always been a sanctuary for me to explore my interests in art history! I've always admired the museum's combined mission of continuing the legacy of honoring art, history, nature, and women's history.
Some highlights of the experience for me were being able to work with the gallery model and understand the curatorial thinking process for designing the layout for the exhibits and ensuring the best visitor experience. I also loved being able to delve into research, and found such an amazing balance between researching things for personal projects and interest, like writing a post for the museum's History Blog, and for the museum's current and upcoming exhibitions and programming.
As an added bonus, Jenny and all of the staff at the museum were always so welcoming and supportive of me from my first day onward, and everyone I met was so eager to hear about my passions and interests and to share their own knowledge about their's. The culmination of my experience was when I was asked if I wanted to write a few labels for the museum's upcoming exhibition, Dreams and Memories, on now through May 2023. Being able to practice my writing skills in a museum setting really allowed me to understand the curatorial viewpoint and help the artwork speak to visitors in new and exciting ways.
Upon arriving at the opening reception in October, I was also beyond thrilled to find my name had been included alongside those of the curators of the exhibit, Amy Kurtz Lansing and Jennifer Stettler Parsons, in the introductory text to the show on the gallery wall. I am so proud to have had the honor to work on an exhibition as inspiring as this and I know I will carry these lessons learned from my internship throughout my career in Art History."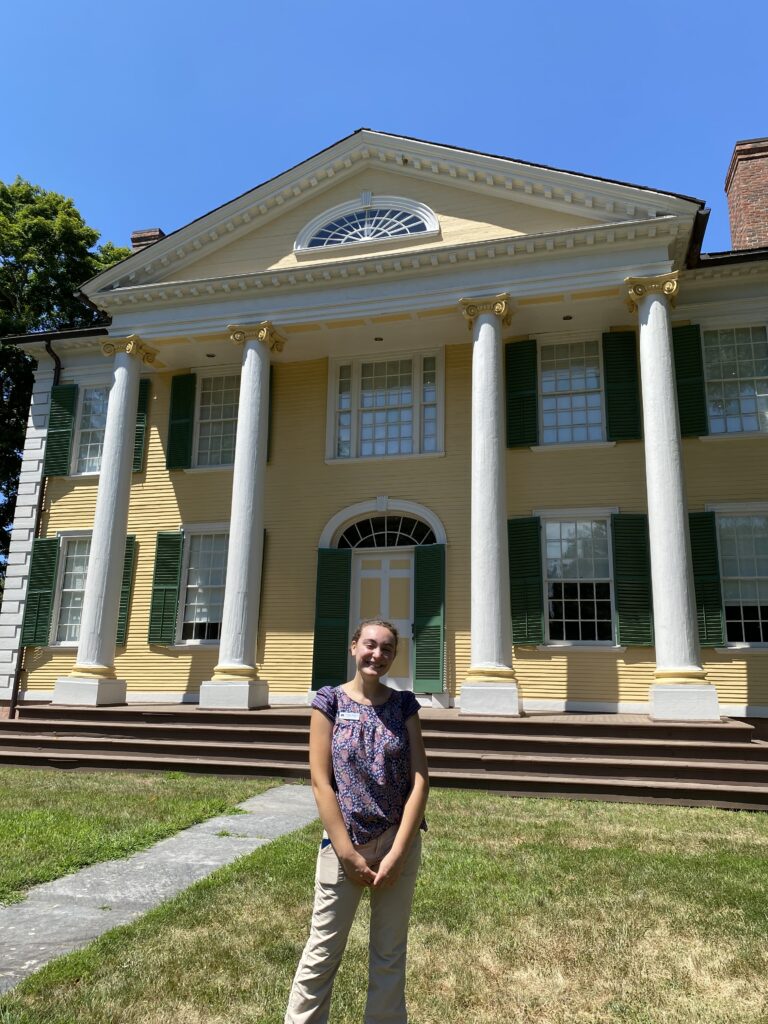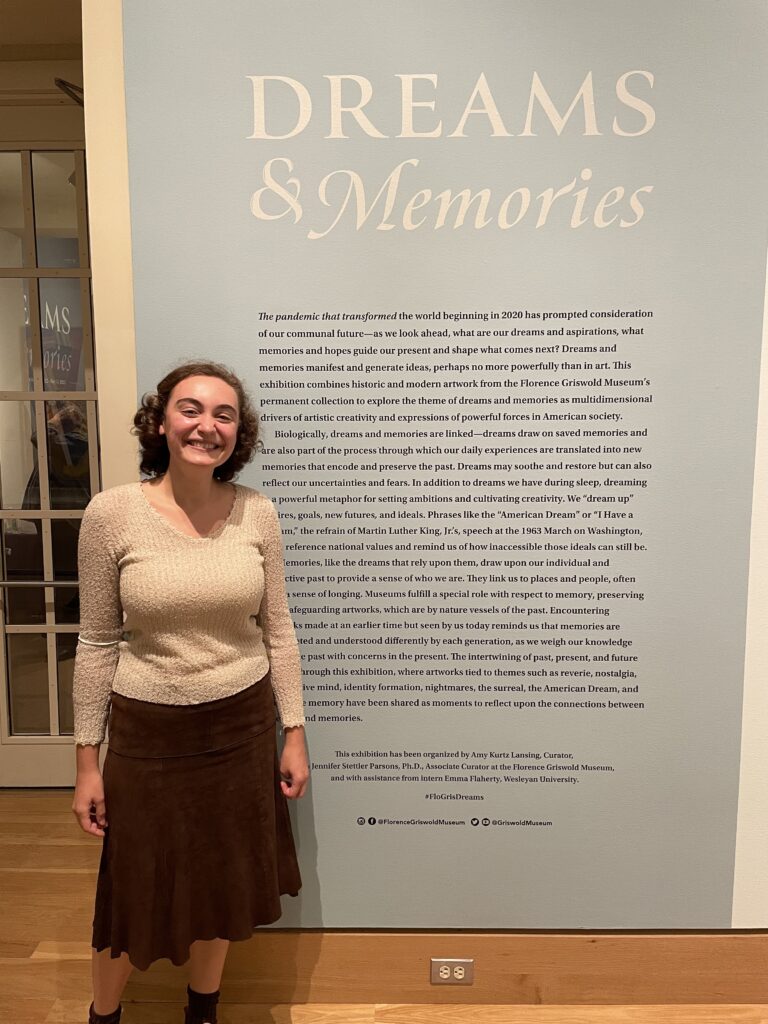 For more information about Internship Opportunities visit the ARHA Website