Art History honors candidates recently presented the spring installment of their senior colloquium. This is a critical time for our seniors to receive feedback and guidance from their peers and faculty as they move to finalize their theses.
Gabby Farina '23
"Imagining The Alhambra: Gender, Ornament, and Representational Space"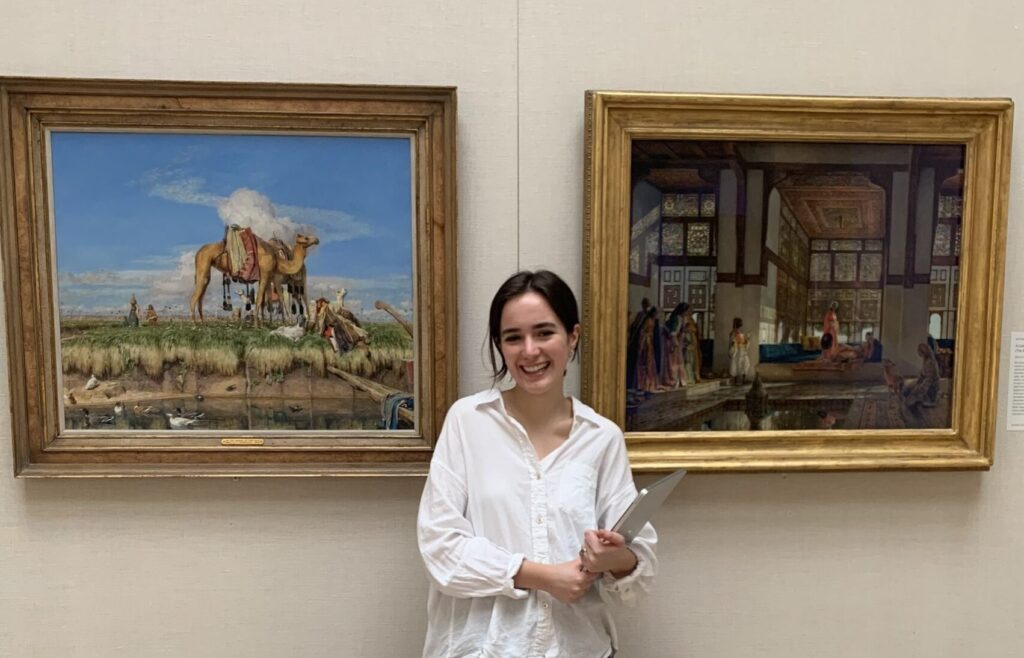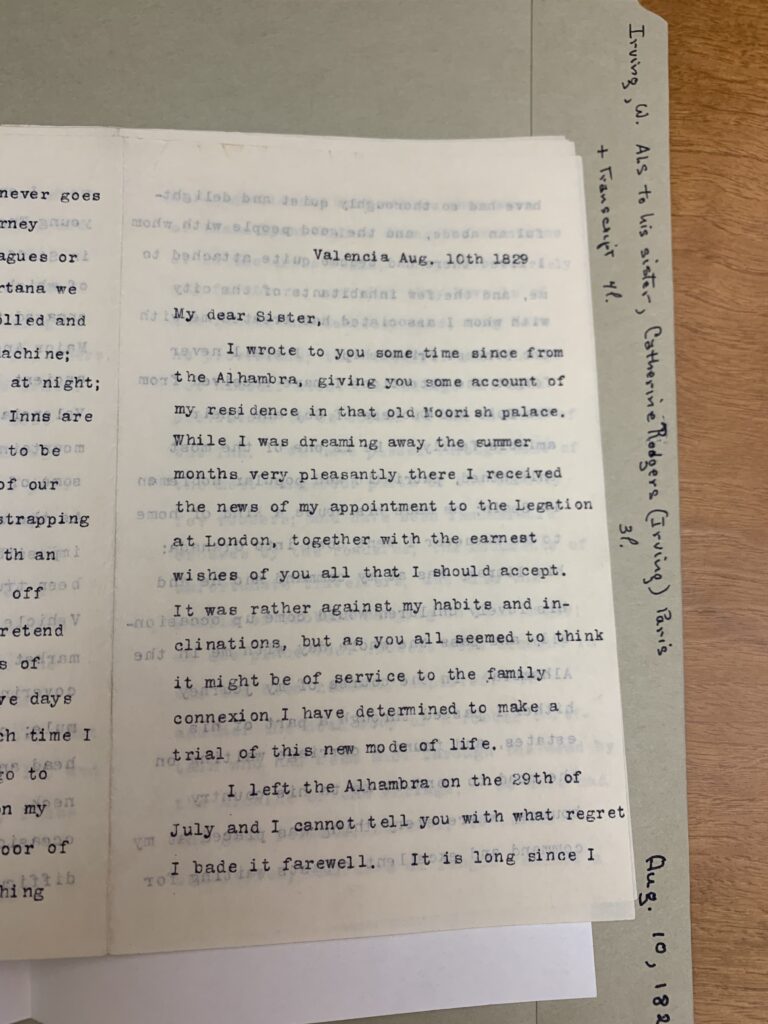 Since the fall colloquium, my thesis has moved to consider the role gender plays in the construction of imagined space. Using the Alhambra and Washington Irving's The Tales of The Alhambra as a case study, my writing investigates the role gender plays in the construction of representational and physical space. Working with Professor Wagoner and discussing my research with Wesleyan faculty have helped guide the narrative of my writing and establish the scope of my project. I have been focusing on finishing my last two chapters, but recently took a break from writing to do additional research at the Yale Center for British Art and Beinecke Rare Book & Manuscript Library. I spent the day reading old Washington Irving journals from his residence in Granada, looking through Thomas Woolner Letters to John Frederick Lewis, and viewing the YCBA collection of Lewis paintings. After finishing writing, I will edit and revise my thesis until April submissions.
Mim Pomerantz '23
"The Photographic Program of Georges Bataille's Documents (1929-1930)"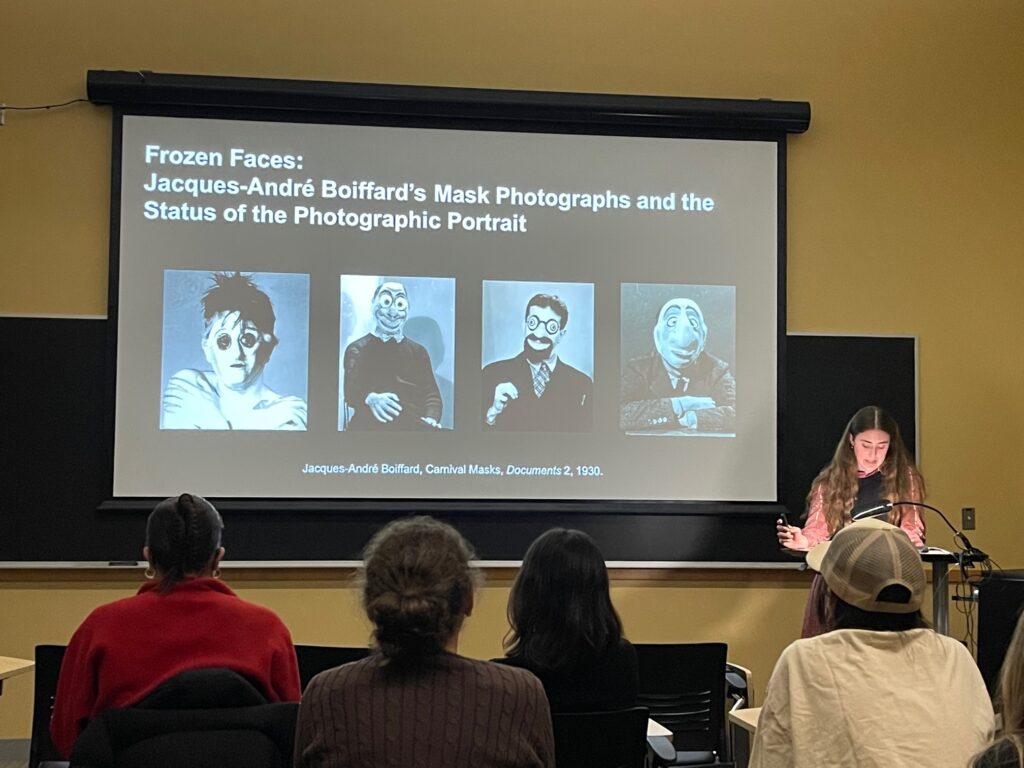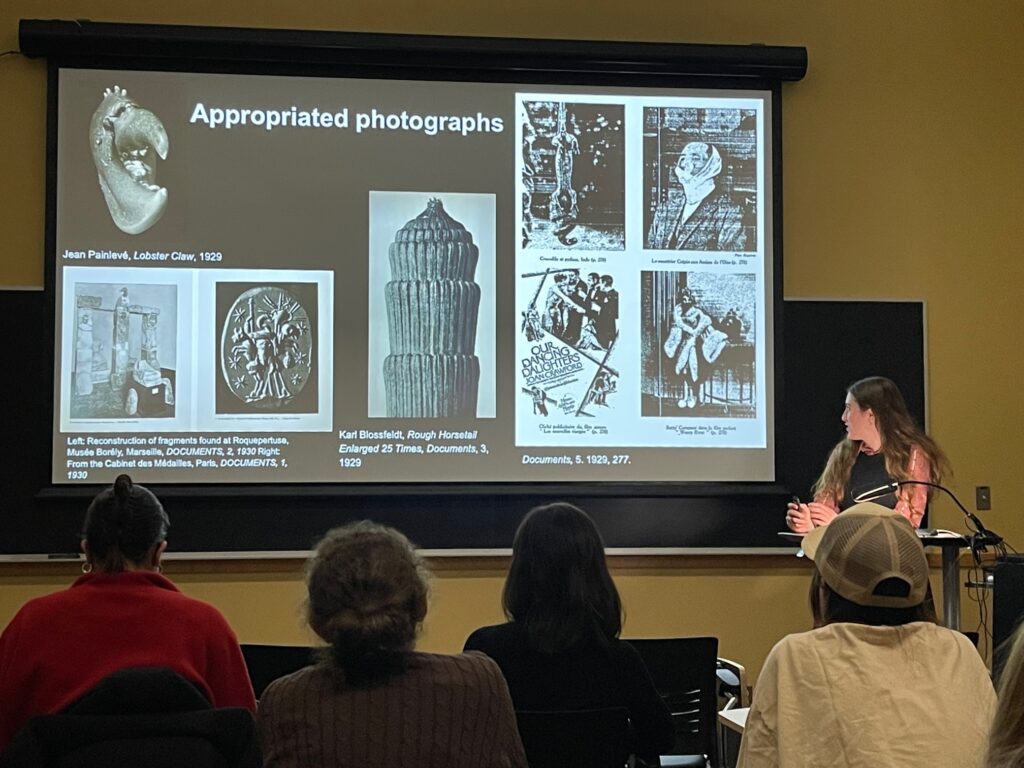 As I've been working on my thesis this semester I have been trying to take advantage of all of the resources Wesleyan has to offer. In addition to meeting with my advisor, Professor Kuenzli, I've received really helpful insight from other faculty. Jason Di Resta at Olin library has helped me with my research on the history of information sciences and documentation, and I've looked at colonial portrait photography with Professor Nwafor. Getting to work with so many helpful and supportive people has been a real highlight of the process for me!
Mark your calendars for their final presentations at "Senior Talks" on Thursday April 27th, Boger 112, 4:30pm.
For more information on Honors in Art History, visit the ARHA Website: https://www.wesleyan.edu/art/arthist/honors_in_art_history/index.html